Manchester City were held 2-2 by Fulham
Manchester City victory barrage finally stopped when visited Fulham. Although time two goals ahead, The Citizens were forced to go home with one point after a 2-2 draw.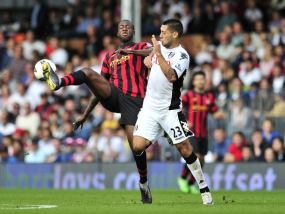 At Craven Cottage on Sunday (09/18/2011) night, City winning two first goals through Sergio Aguero. But goals from Bobby Zamora and Danny Murphy managed to bring The Cottagers offset position.
The results of this series to finish a series victory in four games City inaugural season, where they look impressive, scoring 14 goals. One further point while carrying a City to the top of the standings with 13 points, although almost certainly will again be taken up to Manchester United's first half already leading 3-0 over Chelsea. For Fulham this is their third draw of this season. Londoners have not even won because the other two games they lost.