Valentino Rossi at the 2012 Target
Valentino Rossi had his debut season with Ducati to be unsatisfactory. Asked about the target for next season, Rossi just snapped just want to look better.
Rossi to Ducati after joining partnership with Yamaha, welcomed fanfare. The combination of the Italian manufacturer, was eagerly awaited action.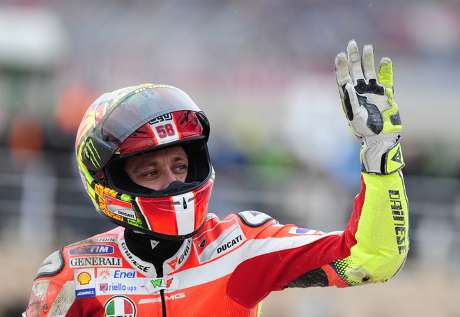 However, Ducati and Rossi could not impressive during the 2011 season. At the end of the season, Rossi could not even win a victory which was the first time since her career in motor racing.
2012 season is now waiting, with a 1000cc
MotoGP
era. So how Rossi saw his chances next season?
"I hope the best, this year we have a lot of work to make it better," said Rossi fans to answer questions in a live webcast that was launched in Dainese.com Crash.
Vague answers that might be interpreted as pessimism, or the vigilance of Rossi in order not to expect too high. To be sure he just seemed to be able to do a better assessment after further tests.
"We have many ideas to be tried by Filippo Preziosi everybody at Ducati. So we were curious to see how the results on the first test at Sepang next year."
"We will have a different motor and we'll see what we can be more competitive. I hope so," Rossi straightforward.