Katsuyuki Nakasuga Replace Lorenzo at Sepang
Following Jorge Lorenzo's absence due to injury, the Yamaha team on Wednesday (19/10/2011) in Tokyo, pointed Katsuyuki Nakasuga competed in Sepang, Malaysia, replacing the Spaniard's. Nakasuga previous experimenters are riders racing Yamaha motorcycles.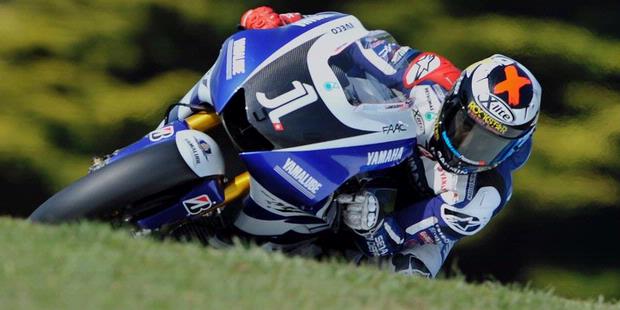 For Nakasuga (30), his performance in Sepang this weekend is his debut in
MotoGP
. In addition to being experimenters Yamaha motorcycle racing, Nakasuga also competed in the All Japan Road Racing Championship. Nakasuga JSB1000 fight in class, and is currently third in the standings.
If Lorenzo does not get better within the next two weeks, Nakasuga may also be appointed to replace Lorenzo in Valencia next month. Today, Lorenzo is undergoing a period of healing in Barcelona, Spain.
Presence substitute rider is required on a Yamaha, because at the Australian GP last week, two Yamaha Team rider Jorge Lorenzo and Ben Spies absent, because of a fall and injury. Until recently, there has been no news about the state of Spies and keikutsertaanya in
Malaysian MotoGP series
.