Photo ekslusive Real Madrid vs Barcelona 2-2
Terhadir fierce fight at Real Madrid and Barcelona faced in the first leg of Spanish Super Cup. El Clasico of the season opener as strong ending with the final score of the game pointed to figures 2-2.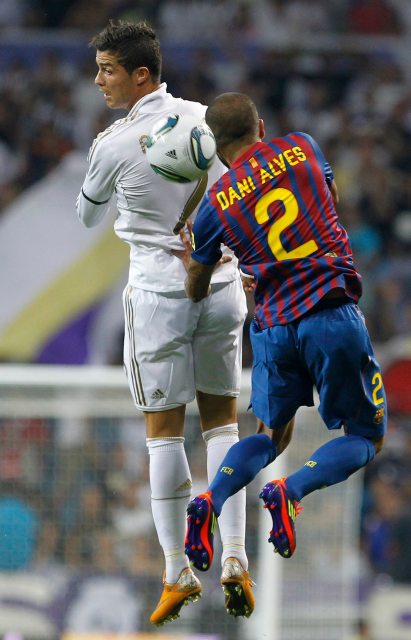 Air duel between Cristiano Ronaldo with Real Madrid's Daniel Alves moment entertain Barcelona at the Santiago Bernabeu on Monday (15/08/2011) pm dawn (Reuters / Susana Vera).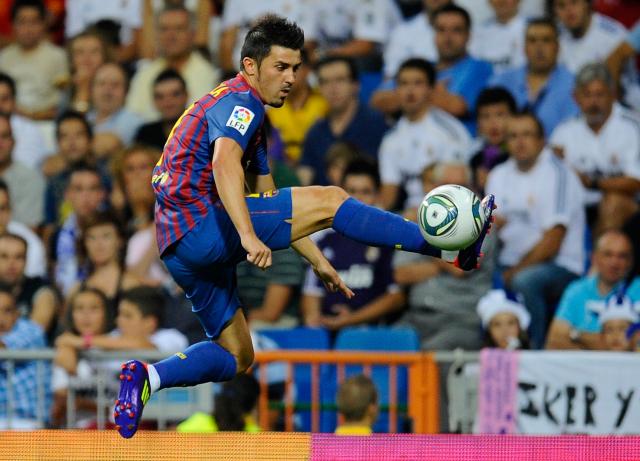 Action David Villa in the air while trying to control the ball
Fierce duel occurred in all lines on throughout the game. In midfield Xabi Alonso and Andres Iniesta scramble for dominance of the attack to the opponent's defense

Iker Casillas collapsed after failing to dispel long-range shot David Villa. Villa kick from outside the penalty box towards the far post and ripped off Madrid goalkeeper to change the position to be 1-1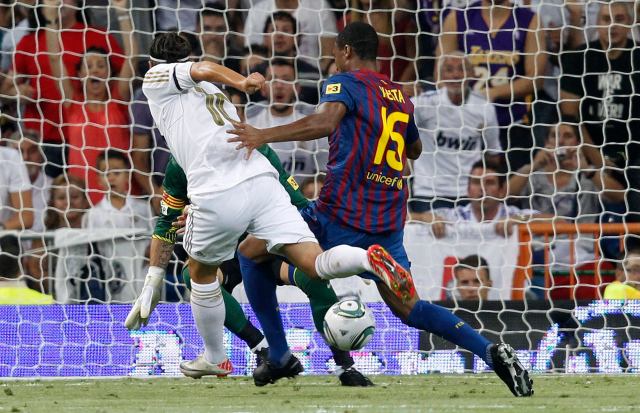 Real Madrid appear pressing since the beginning of the game, the strategy is bearing fruit after Mesut Oezil goalkeeper Victor Valdes in the 13th minute
David Villa celebrating a goal scored with the person giving the feedback, Lionel Messi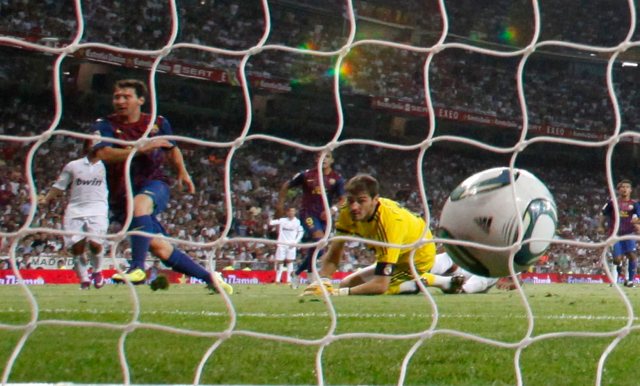 In the final minutes of the first half Lionel Messi managed to break goalkeeper Iker Casillas with individual action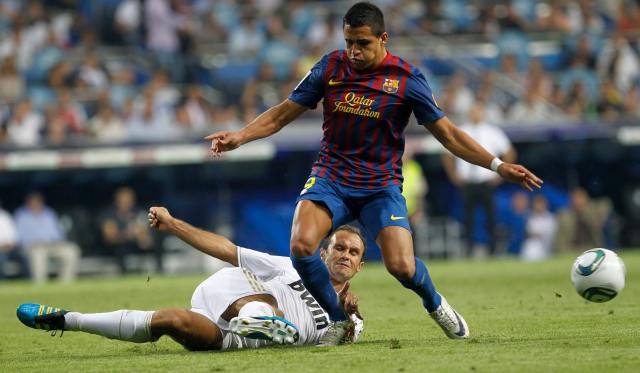 Ricardo Carvalho tried to throw the ball from the pursuit of Alexis Sanchez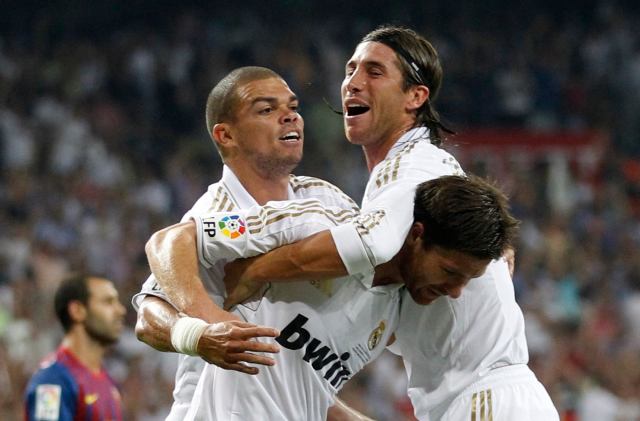 Xabi Alonso could congratulations from his colleagues after Barcelona goalkeeper on 54 minutes. This goal brings Madrid's 2-2 draw back in a position
strategy between the two coaches will be re-presented in the intervening three days into the future, where the second leg at Camp Nou will be held on Thursday (18/08/2011) pm dawn