Lionel Messi UEFA Player of the Year 2011
Series of individual awards for increasing the length of Lionel Messi after the Barcelona star was named the Player of the 2010/11 UEFA.
Based on the decision of a panel of 53 sports journalists representing each member state football associations of UEFA, the Argentine striker beat his team mate at the Nou Camp, Xavi Hernandez, and retainer of Real Madrid, Cristiano Ronaldo, to ascend to the main podium in a ceremony that was held in Monaco, Thursday (25 / 8) night. Deserving Messi won a similar award for the second time after 2008/09 it feels difficult to argue. Contribution of 53 goals and 24 assists in his last season is one of the key factors Blaugrana embrace La Liga trophy and the Champions League.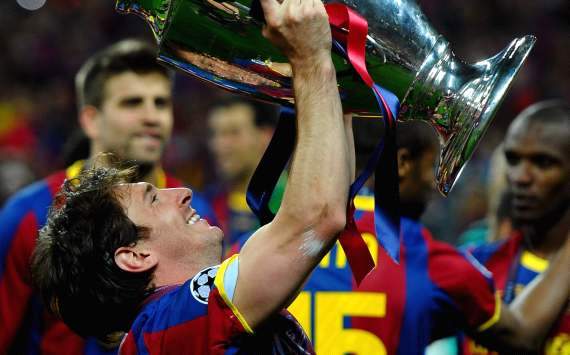 This season he was already packed with three goals from a pair of games versus the Supercopa de Espana Madrid once led Barca to win the event in Spain's opening competition.
Nevertheless, the figure of a tiny 24-year-old feels shiny performance could not be separated from the help the help of friends teammate."I am honored to win this award and would like to thank teammates. We are all always wanted to accomplish a lot more and it helps us to keep going. Harmony replace space that gives us strength," said Messi.
Here is a list of top ten best footballer who announced after the draw for the UEFA Champions League group round.