Joe Frazier Deceased
Former heavyweight boxing champion, Joe Frazier, died at the age of 67. Frazier died in Philadelphia a month after being diagnosed with cancer.
As reported by Reuters, Frazier is known as Smokin 'Joe, died on 7 November 2011 local time. The news of his death is confirmed directly by Leslie Wolff, his personal trainer.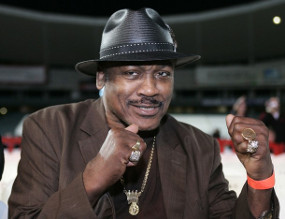 Frazier
, who was born on January 12, 1944 in Beaufort, South Carolina, known as the biggest rival of Muhammad Ali. He, too, who gave to Ali's defeat when they fight on March 8, 1971.
The fight, held at Madison Square Garden, New York, was then known as
"The Fight of the Century"
. Ali himself was only able to avenge their defeat three years later in the same place.
He lost the title of champion in 1973 when it lost to George Foreman. In the end, Frazier decided to retire in 1976.
Frazier
, who had won the Olympic gold medal in Tokyo in 1964, had returned to the ring in 1981. However, her comeback is somewhat less successful.
Throughout his professional career, Frazier posted a record of 32-4-1 with 27 knockouts.