Fernando Torres will go to AC Milan
Chelsea and AC Milan's plan to swap players in the January transfer period next year.
Reports from Italy say this plan involves the Chelsea striker who had not yet found the best performance in Chelsea, Fernando Torres. Chelsea to buy Fernando Torres from Liverpool last January with a transfer value reaching nearly U.S. $ 79 million, making Torres as the most expensive player in the Premier League. But so far he has failed to prove itself as a goal machine and reported the relationship with the club soured after the one interview he referred to his team-mates are very slow.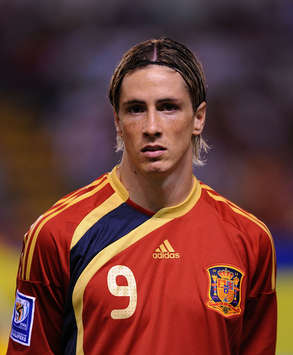 Chelsea's new manager Andre Villas-Boas Torres asserts a problem with this has been completed but he can not give assurance that Torres will always be derived from the first minute in every game.
From the supply side players, Villas-Boas attitude is understandable since he now has six attackers in the Chelsea squad. Now comes a new development because, according to Sportmediaset television station owned by
Silvio Berlusconi
, told talkSPORT radio in England, Torres could move to
AC Milan
in exchange for
Robinho.
Milan never intended to buy when still a player Torres Atletico Madrid and the club reportedly now wants to try the ability of Torres in Serie A.
But there is the possibility of this deal done because Chelsea is actually difficult to target
Alexandre Pato
, Robinho instead.
Manchester City
bought Robinho for U.S. $ 51.3 million from
Real Madrid
but was sold to Milan two years later with a transfer value of U.S. $ 23.6 million.