Andy Murray Champion Cincinnati Masters beat Novak Djokovic after
Briton Andy Murray came out as a champion of the Cincinnati Masters after his opponent, Novak Djokovic withdraw because of injury.
Djokovic, the Serbian tennis player is backward while trailing 4-6 0-3. Djokovic said it was not able to continue pertandiongan injury on his right shoulder.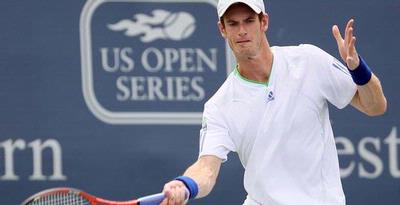 Tennis world number one is feeling pain in his right shoulder during the first set. but he was forced to continue playing despite eventually losing 4-6. At the end of the first set, Djokovic had to undergo massage and decided to continue the match. After missing two games with ease,
Djokovic
was able to force Murray to play tight in the third game of the second set. After losing the third gamma, Djokovic decided to not continue the match.
This is the second defeat Djokovic after recording 57 victories.