So Shaq O'Neal Television Commentator
Although retired as a player, Shaquille O'Neal does not really leave the world of basketball. Shaq will be the analyst and commentator on TV Turner Sports.
The announcement that Shaq will join Turner (TNT) was launched on Thursday (07/14/2011). Shaq will join three previous TNT analyst and commentator, that is Charles Barkley, Kenny Smith and Ernie Johnson.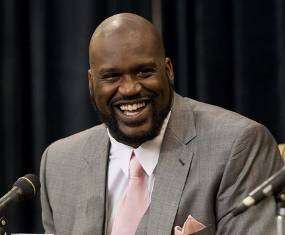 "I will try to make an already enjoyable event it becomes more enjoyable," commented Shaq when the announcement was quoted as saying Yahoosports.
Shaq whose career stretched over 19 years said that he had also offered to be a commentator on ABC and
ESPN
, but he chose to TNT for the show 'Inside the NBA "on television is a favorite when playing.
The presence of Shaq in the TNT will be profitable for the cable TV station owned by Ted Turner during the play's because Shaq is a very popular figure.
It was also acknowledged by the prospective co-workers. Smith for example, suggested 'The Big Analytical' as new nickname for Shaq. While Johnson welcomed the joining of man's 39 years.
"Shaq knew about this game, both inside and outside the field and he is also someone who is entertaining. Someone who has lost interest in it," said Johnson.