Bow Nadal, Federer into semi-final of ATP World Tour Finals
Roger Federer managed to hold a semi-final ticket ATP World Tour Finals. In the second match, former world number one is easy win over Rafael Nadal.
The match at the O2 Arena on Wednesday (11/23/2011) pm dawn, walking one-sided. Unlike the previous duel-duel between Federer and Nadal are always tight, in a duel this time Nadal can not give much resistance.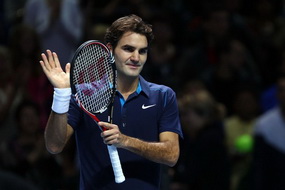 From the score 3-2 in the first set, Federer kept streaking and unstoppable. As a result, the Swiss won 6-3 and 6-0 in exactly an hour.
With this victory, Federer is definitely qualified for the last four, while Nadal is still struggling at the last party against Jo-Wilfried Tsonga.
"It's certainly one (victory) is good, obviously. I have some other great victories in life, but this is worthy of high respect because I am facing my biggest rival," I'm Federer in the AFP.
"This is the ATP World Tour Finals, where it is really important. Can get away with so convincing is a surprise for me," said collectors of 16 Grand Slam titles this.